<< Back
Balsamic Glazed Cipollini Onions
From prouditaliancook.blogspot.com
Cipollini onions, pronounced "Cheep-oh-lee-nee" originated from Italy They have an intense sweet flavor that especially comes out when you roast them. Which is my favorite way to eat them.

Their flat and saucer shaped with a thin, paper like skin, just remove the skin and trim the ends.

When you roast these with balsamic, it becomes a rich, syrupy glaze that flavors and caramelizes the entire onion The taste is phenomenal!!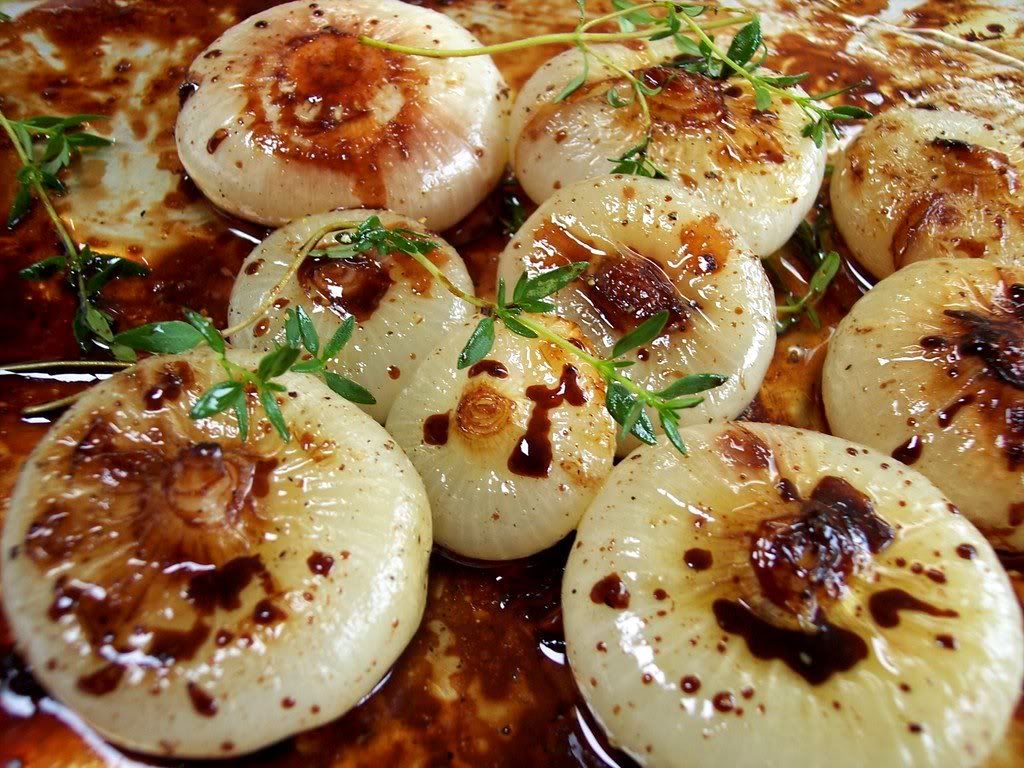 Place them in a hot oven around 400 degree's, drizzle with olive oil, salt and pepper, fresh thyme and a good balsamic vinegar, roast them till tender and caramelized, if the glaze seems to be cooking down to fast, just lower the oven to 350.